I have lots of exciting new things in store for the new year and I can't wait to share it all here. Here's hoping everything will go through (crosses fingers)!
First up, my Colorful European Buildings piece was chosen to be included in the
Autumn/Winter 2014/2015 Trend Bible Kids Lifestyle Book
. This is a widely industry used lifestyle and marketing publication that predicts Pantone colors, trends, and other seasonal attitudes and influences for the upcoming season - in this case, for 2014/2015.
I remember when I was in art school, my fashion illustration instructor brought one of these books in to show us what the fashion and home industries use to help them prepare their goods and better cater to their audience for the upcoming purchasing seasons. Never would I ever have imagined that my work would be picked to be included in this book as an upcoming "trend!" It's pretty cool :).
Also, more of my cards with Masala are now available for sale for 2013
HERE
. I am so impressed with the quality (soy inks, beautiful recycled papers) and affordability of these cards and the owners are so lovely and sweet to boot! Thank you for supporting MADE IN USA, small business and local economy! It really IS what makes America.
And, here's one more Printable PDF Kit I whipped up after being inspired by vintage wooden building blocks.
Just $4, but for a limited time, shoot me an email: annasee(at)gmail.com and I will send you one FREE of charge. You can choose from either the one below or the Scandinavian Buildings one. I just ask that you please share your results with me :).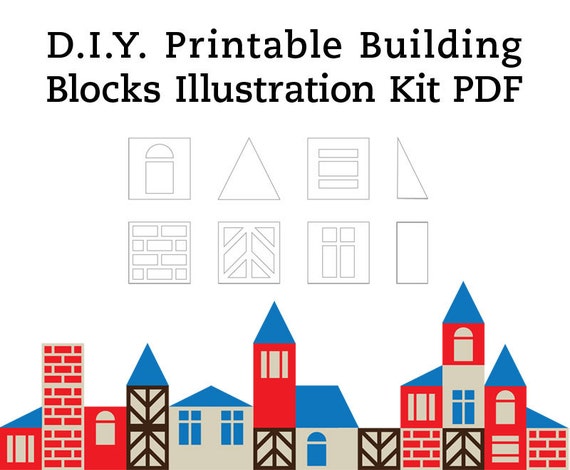 Thank you again for reading and thank you again for all your continued support!