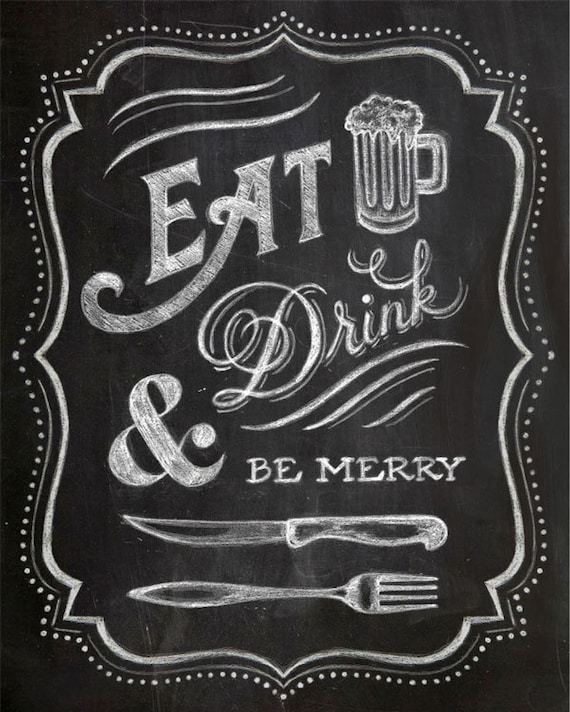 Hand drawn and hand written stuff has come back with a vengeance! We see it in the typefaces on modern packaging - echoing the vintage letterpress fonts of yesteryear. We see it in website design and we see it in modern wedding invitations and greeting cards.
There is definitely a nostalgia for the lost art of handwriting. The younger generation's penmanship has gone by way of the CRT TV - they don't need to write when they can type a mile a minute! As for me, I LOVE handwriting, and I couldn't be happier about this trend for calligraphy, and all things handwritten :). Hope this renewed interest continues!
Some hand drawn type and lettering that I turned into the chalkboard look :). I think I'll start a series - you can collect them
HERE.